Sales Enquiry
HQ Tel No : +603-5192 5012
Mobile 01 : +6012-235 2855
Mobile 02 : +6012-525 2484
On-Site-Service Enquiry
HQ Tel No : +603-5192 5012
Mobile 01 : +6019-211 4611
Mobile 02 : +6019-223 1712
Training Enquiry
HQ Tel No : +603-5192 5012
Mobile 01 : +6012-525 5884
Mobile 02 : +6012-538 0081
Teras Integrasi is committed to provide best-in-class on-sites service support nationwide.  The high performance on-site service support teams powered by 30 experienced manufacturer's competence personnel and factory trained technicians to provide efficiency intervention and turnaround times are key to minimizing scale downtime.  All service centre's are equipped with fleet service vehicles, tools, authentic spare parts, calibration test weights and mobile communication for easy-to-contact.
TERAS HOTLINE
019-211 4611  &  019-223 1712
We also providing the on-site professional consultancy and classroom training for products and solutions. Our service support centres are located strategically throughout Malaysia.
TERAS HQ  Tel. No.  : +603-5192 5012 
Subang Jaya Office
No 35, Jalan Putra Mahkota 7/6B,
47650 Putra Height,
Subang Jaya, Selangor
Tel   :  +603 – 5192 5012
Fax  :  +603 – 5192 6012
Email  :  teras@terasintegrasi.com
URL  :  www.terasintegrasi.com
Office

No 35, Jalan Putra Mahkota 7/6B, 47650 Putra Height Subang Jaya, Selangor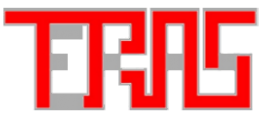 (Registration No : 465495-W)
Trusted Service Provider for
your Truck Scale System
No.35, Jalan Putra Mahkota 7/6B,
Putra Point Business Centre 2,
Putra Heights, 47650 Subang Jaya,
Selangor Darul Ehsan, Malaysia.
Tel No   : +603-5192 5012
Fax No  : +603-5192 6012
Email : teras@terasintegrasi.com
URL : www.terasintegrasi.com