Products
Mettler Toledo offers durable, accurate and reliable truck scale system
Teras Integrasi offers a complete line of Mettler Toledo high capacity industrial scale systems.  Truck scale systems are categorized as an exclusive product, weigh-in-motion systems as a premier product and silo scale with industrial weighing systems as an application product.
Exclusive Products
Truck scale systems are extensively used in every business and industry.  The most common use of a truck scale is to determine the weight of bulk goods being bought and sold in truckload-sized quantities or in truckload-density.  The performance and weight accuracy of the truck scale are a crucial part of the business transaction.  We could say that the the truck scale system functions as a "cash register".
Premier Product
Weigh-in-Motion Systems provide accurate, robust solutions for high volume, in-motion vehicle weighing.  Whether in a fixed weighing facility, in a stand-alone virtual weigh station or in a data collection installation, these systems provide a more efficient and cost effective alternative to static axle or full-platform scales.
Application Products
Silo and Tank Scale Systems are the most accurate inventory control method available for measuring high-value solids, liquids and even gases inside silos or tanks.
The load cells used for the silo and tank are placed outside of the silo or tank which makes them superior to other measuring methods for aggressive, hot, frozen, non-free-flowing or non-self-leveling materials.  Measuring results are not impacted by tank shape, materials or process parameters, such as temperature or material viscosity.
Hopper and Floor Scales are widely used in all kinds of business industry.  The flexibility of this type of scale is enhanced by powerful automation controller integration, along with advanced filling and dispensing application software.  Our system solutions provide you with comprehensive, reliable weighing in nearly any production environment.
Mettler Toledo offers durable, accurate and reliable truck scale system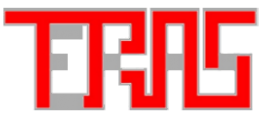 (Registration No : 465495-W)
Trusted Service Provider for
your Truck Scale System
No.35, Jalan Putra Mahkota 7/6B,
Putra Point Business Centre 2,
Putra Heights, 47650 Subang Jaya,
Selangor Darul Ehsan, Malaysia.
Tel No   : +603-5192 5012
Fax No  : +603-5192 6012
Email : teras@terasintegrasi.com
URL : www.terasintegrasi.com